As Benny Franklin once said,
"There are but few certainties in life:

Death, Taxes, and Tom Brady in the AFC Championship Game."
Maybe you were one of the people that thought Brady and Co. were over the hill. That Philip Rivers was going to beat Tom Brady for the first time in his 13 years of being a starting quarterback in the NFL.
In Foxborough…
With the Pats coming off of a Bye…
In the AFC Divisional Round…
I think you see where this is heading.
I understand what the Chargers were doing as a football team this year and how we all felt like this was Rivers' last chance! The Patriots are down this year! Gronk can't run and Tom is 41!!
But once again, the Patriots are headed to the AFC Championship Game (That's 8 straight of those little games) in Kansas City, and Tom Brady is posting IG videos jogging on a treadmill to the ominous crooning of 50 Cent:
Many men… wish death upon me…
Bone. Chilling.
The Chiefs opened up as 3 point favorites leading into their rematch with the Evil Empire led by Bob Kraft and Billy B. I like Mahomes, Kelce and the rest of that offense, add in monster pass rushers like Ford and Houston coming after Tom and you can probably guess why Kansas City is favored in this game at home.
However…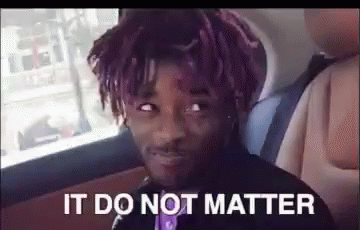 tenor.com
First-year starters don't beat Tom Brady. 13th-year starters don't beat Tom Brady. Only the NFC East, Peyton Manning and Joe Flacco (Elite!) can beat Tom Brady. And all three of those options are out of the picture…
Death.
Taxes.
And this right here.
connecticut.cbslocal.com
Don't say I didn't warn you if Lombardi #6 makes its way back to New England.